Meet Our Instructors
We offer private lessons in piano, guitar, bass guitar, violin, viola, cello, voice, bassoon, oboe, clarinet, saxophone, flute, composition and electronic media. We also have a variety of group classes including those in early education, music theory, piano, and guitar.  Read more about our instructors below.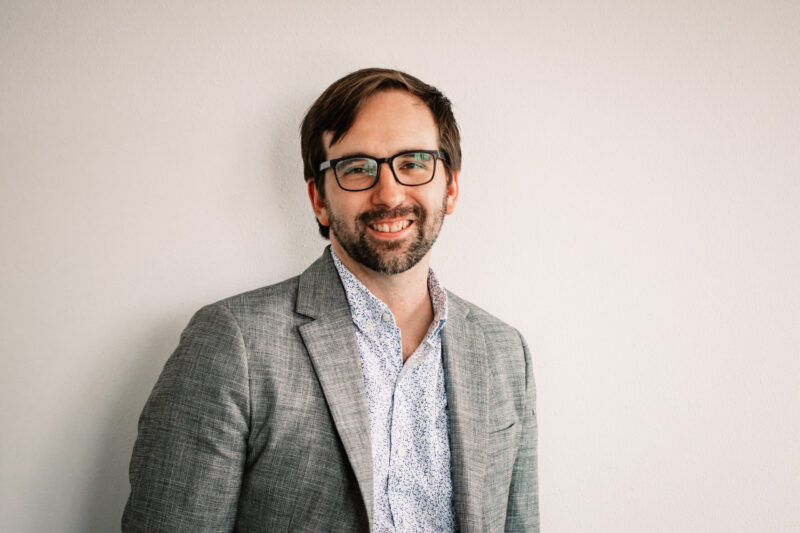 Matthew Pavilanis
Owner, Piano
Originally from Michigan, Matthew Pavilanis is a young, enigmatic classical pianist whose main goal is to share his passion and love for music through performance and instruction. Matthew received a bachelor's degree in music from the Western Michigan University (2008) and a master's degree in music from the University of Oregon (2011), both with an emphasis in Piano Performance. His teachers have included Dean Kramer, Silvia Roederer, Claire Wachter, David Riley and Cary Lewis. Matthew is currently active as an instructor and solo and collaborative performer in Oregon. Although Matthew has had performance experience in all periods of classical music, he has a special interest in the interpretation and performance of contemporary classical music. Matthew has also performed with Beta Collide, the Oregon-based cutting edge new music ensemble. Beta Collide, directed by Molly Barth (formerly of eighth blackbird) and Brian McWhorter (formerly of Meridian Arts Ensemble), focuses on the collision of musical art forms – from new complexity to ambient; from low-brow to high-brow; from radically extended technique to site-specific improvisation; from popular to the academy. Matthew is also an accomplished piano and guitar instructor, having taught and maintained a studio of young pianists for the past twenty years.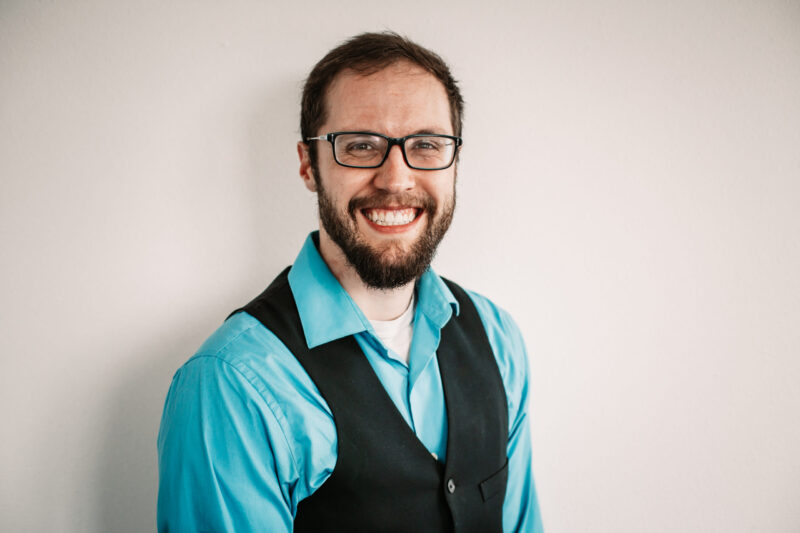 JP Lempke
Piano / Composition / Theory / Electronic Media
Lempke is a composer, electronic musician, and digital artist whose works unashamedly embody the absurd, out-of-place, and purely bizarre.
In the realm of composition, Philippe Spiesser, Juanjo Llopico, Kanae Mizobuchi, Unassisted Fold, and Oh My Ears have brought his strange soundscapes to life. His works have been performed throughout Europe, Asia, and the United States at events like the SEAMUS National Conference, RADIA, Forum Wallis, the International Computer Music Conference, Electroacoustic Barn Dance, and others. He is a winner of the American Guild of Organists Student Commissioning Project, as well as a nominee for the Destellos Foundation Electroacoustic and Video-Music Competition.
In 2020 JP became the executive director of the Eugene Difficult Music Ensemble, which performs and commissions underrepresented experimental works in order to open ears and minds. Under his watch, they created the Eugene Garbage Project, a year-long quest to collect trash from the local community and transform it into a concert-length work for voice, electronics, and animations. After the premiere in May 2021, the group brought an interactive installation version to the community as part of ArtCity's Beam the following October. They continue to regularly perform and record works by underrepresented musicians and groups.
As a digital artist, JP specializes in time-based pieces, such as multi-screen video murals and projection mapping, using mixed animation styles. These include frame-by-frame, keyframe, and stop-motion animation, as well as film. In addition to creating the visuals for the Eugene Garbage Project, his work has been featured as part of a week-long showcase for a 21-screen installation Eugene's Gordon Hotel. He is currently creating the assets for a riichi mahjong video game slated for release in 2022 and has recently dived into the world of NFT creation.
JP's teaching credentials include a small private piano studio he operated in his home state of Nebraska, collegiate music tutoring, and classroom instruction in aural skills, theory, and piano. He joined the Pavilanis School of Music during the summer of 2021 and continues to work there to the present day.
JP earned his BM in Composition and Piano Performance with Pedagogy at the University of Nebraska – Kearney and his MM in Composition at Arizona State University, where he operated as the co-director of the laptop orchestra. He has additional years of study in data-driven instruments and music theory from the University of Oregon. His instructors are Darleen Mitchell, Anthony Donofrio, Jody Rockmaker, Garth Paine, and Kotoka Suzuki. He lives in Eugene, Oregon.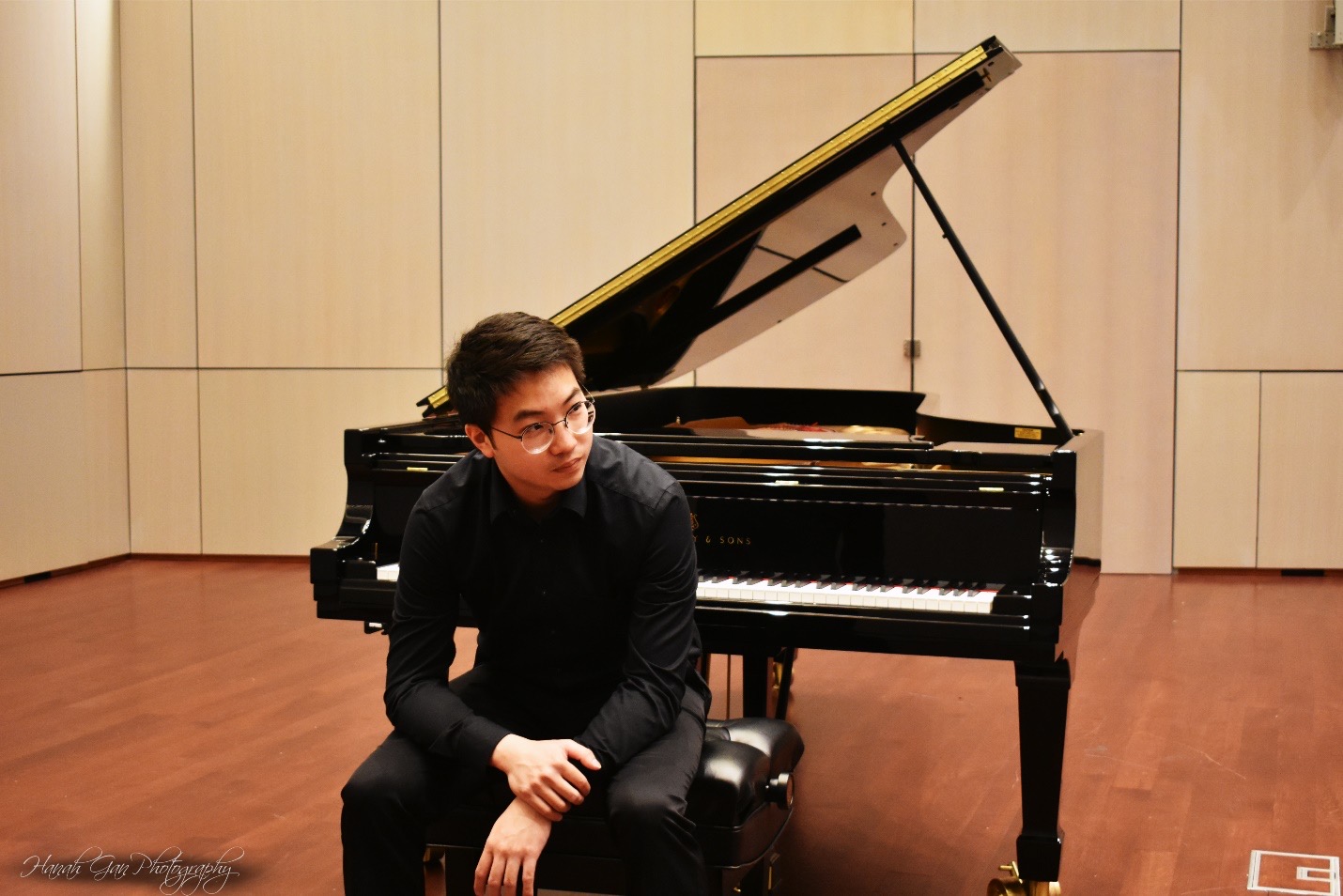 Yuet-Yang Siew
Piano
A native of Kuala Lumpur, Malaysia, Yuet-Yang Siew is currently a DMA student studying piano performance under Dr. Alexandre Dossin in UO. Received both his undergraduate and master degrees from Missouri State University, Yuet-Yang is active in both solo and chamber performance. He was first prize recipient of multiple competitions such as the MMTA competition and J.D. Kelly Piano competition. In 2019, he was invited to give a series of recitals in Buffalo, New York for the celebration of Poland independence.
Born in a musical family with his mom as a piano teacher, Yuet-Yang started to observe his mom's teaching at a very young age. He started to sub-teach for his mom in high school and start teaching students from multiple age groups and levels professionally when he worked as a graduate assistant back in Missouri. Yuet-Yang received qualifications certificates from multiple music syllabus programs like Yamaha, ABRSM(Royal School of Music), and Trinity College London.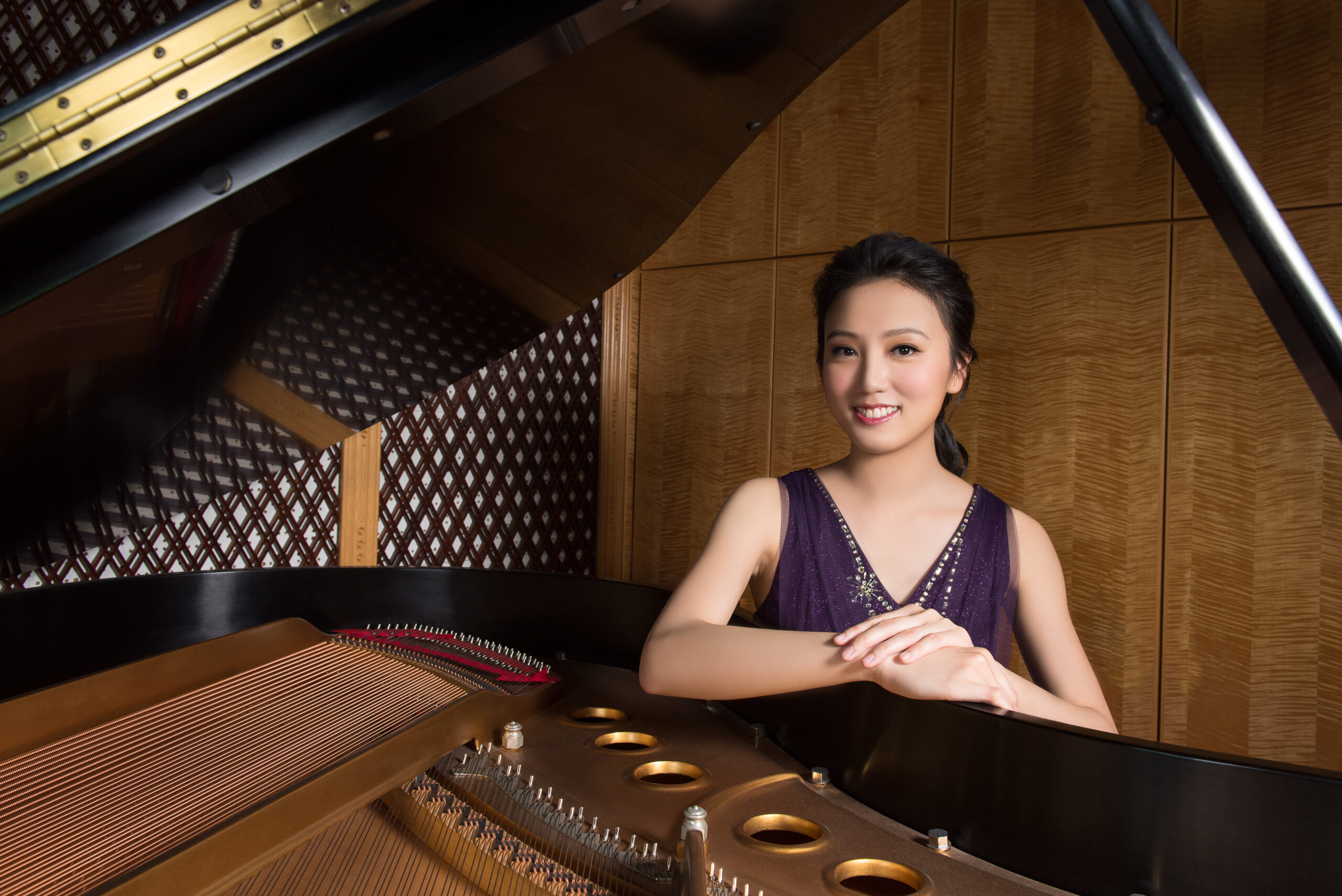 Connie Mak
Piano
Pianist Connie Mak is a performer and educator residing in Eugene, Oregon. She has given solo and chamber performances in the United States, Hong Kong, and Russia. She has performed as a soloist with the University of Oregon Symphony Orchestra and the Hays Symphony Orchestra.
Dr. Mak is the winner of 2019 University of Oregon Concerto/Aria Competition and a finalist of 2016-2017 MTNA National Young Artist Piano Competition. She has been awarded first prizes in 2016-2017 MTNA Northwest Division Young Artist Piano Competition, 2016-2017 and 2015-2016 Oregon MTNA Young Artist Piano Competitions, and 2010 Hays Symphony Young Artist Competition. She is also the recipient of University of Oregon SOMD Outstanding Graduate Performer in Keyboard, Eugene Kiwanis Club George P. Hopkins Piano Scholarship, Kansas City Musical Club Scholarship, Kansas City Musical Club Gladys Casford Memorial Scholarship for Piano, University of Kansas Zakoura Collaborative Piano Scholarship, and Lawrence Music Club Carl Adolph Preyer Scholarship.
Dr. Mak has performed in masterclasses for renowned artists such as Stephen Hough, Anton Nel, Jon Nakamatsu, and Natalya Antonova. Dr. Mak holds a D.M.A. in piano performance with supporting studies in piano pedagogy from the University of Oregon, a M.M. in piano performance from Cincinnati College-Conservatory of Music, and a B.M. in piano performance from the University of Kansas. Her primary teachers include Claire Wachter, Dean Kramer, Jack Winerock, and Eugene Pridonoff. Dr. Mak has served as a Graduate Teaching Fellow in piano pedagogy and collaborative piano as well as the Administrative Assistant of the Piano Pedagogy Program at the University of Oregon. She has also served as an accompanist for the Starling Preparatory String Project and the Dance Department at Cincinnati College-Conservatory of Music.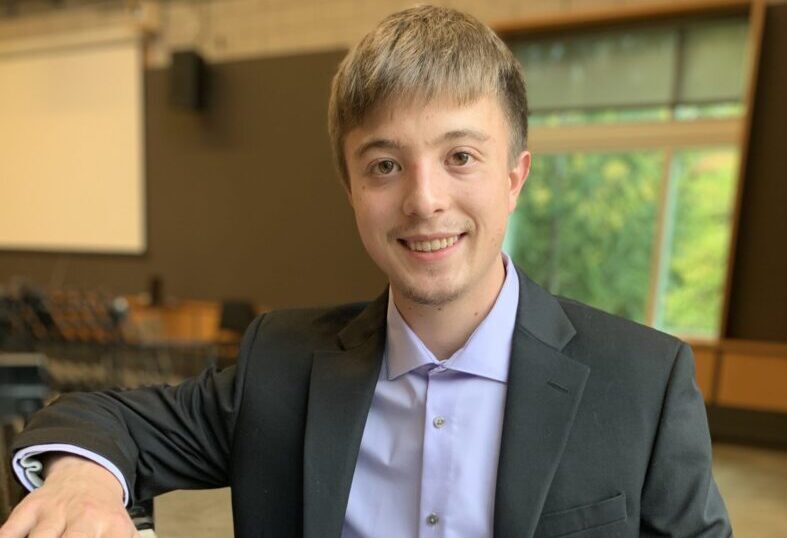 Jake Wong
Piano
Jake Wong is an undergraduate pianist and general music major at the University of Oregon. Since beginning his piano studies at age 9, his piano teachers have included Kay Fujita, Spencer Finnan, Dr. David Riley, and Dr. Grace Ho; in addition, he currently studies the Alexander Technique with Eugene resident Sarah Mauney. Jake has a passion for teaching piano to children, having spent the past two years teaching young students of varying ages, and he hopes to foster in his students a love and appreciation for music.
As a teacher, his goal is not only to provide fine, body-focused piano instruction, but to also encourage his students to grow and develop into fine people; one of the pillars of the Suzuki method. Jake intends to pursue his Suzuki Teacher Training for books one through four in the next year and is currently enrolled in the Piano Pedagogy program at the University of Oregon.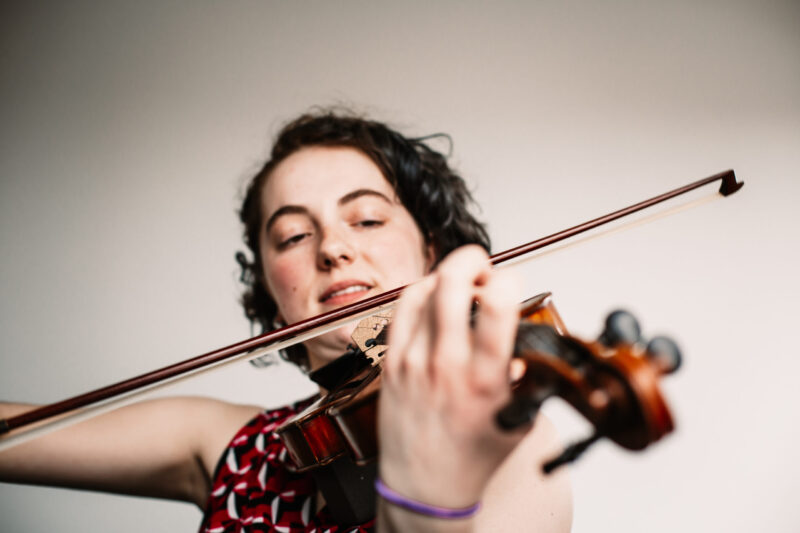 Lily SlatonBarker
Violin
Lily SlatonBarker has been playing violin since 2011. She started her performance career in Anchorage, Alaska learning the Suzuki Method privately with Dawn Lindsay. She was Concertmaster of the West Anchorage High School Symphonic Orchestra, and the Anchorage Youth Symphony, and won the Concerto Competition with AYS in 2018, performing the First Movement of Lalo's Symphonie Espagnole.  Now, she is a student of Shelley Rich at the University of Oregon, and will complete a Bachelor of Music in Violin Performance and a Studio Teaching Specialization in 2024.  She plans on continuing to a Doctor of Musical Arts in Violin Performance; She wants to teach at a college and have her own private studio.
Lily started teaching in 2017 coaching peers in her orchestras and leading group rehearsals. In 2019, she began her own small private studio. She was trained as a Suzuki Book 1 teacher in the summer of 2021 and plans to receive training for books 2-4 by 2023.
Her teaching philosophy centers around growing a love of music in her students while also teaching in a way that protects from injuries. She is writing an Honor's Thesis that seeks to develop a teaching strategy that instills body-awareness and ergonomical playing in violinists. She has struggled with injuries herself and aspires to help students avoid injuries so that they aren't forced to stop making music. Lily endeavors to help students become self-learners of music, following their goals and love of music, while providing them with the foundation for technical and musical success.
Degrees
Bachelors of Music in Violin Performance (2024)
Studio Teaching Specialization (2024)
Suzuki Book 1 Teacher-Training (2021)
Suzuki Book 2 Teacher Training (2022)
Suzuki Book 3 Teacher training (2022)
Suzuki Book 4 Teacher Training (2023)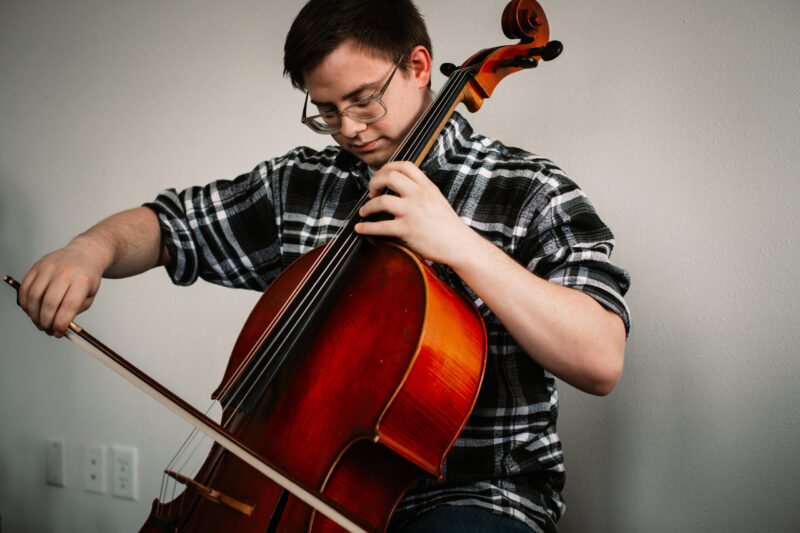 Titus Young
Cello
Titus Young is currently in his first year of pursuing his Master of music in cello performance with Professor Steven Pologe at the University of Oregon. He is also
studying Musicology with Professor Marc Vanscheeuwijck at the University of Oregon,
in order to attain a Master of Music in musicology. He received his Bachelor of Music in cello performance degree summa cum laude from the University of Oregon.
Titus is a passionate musician with a special fondness for chamber music. Born and raised in
Eugene, Titus has participated in lots of community outreach, playing for churches,
retirement centers, nursing homes, and the Eugene Mission to name a few. Titus believes
music is a powerful voice in our world that transcends all barriers and we need to
cultivate and share it with those around us.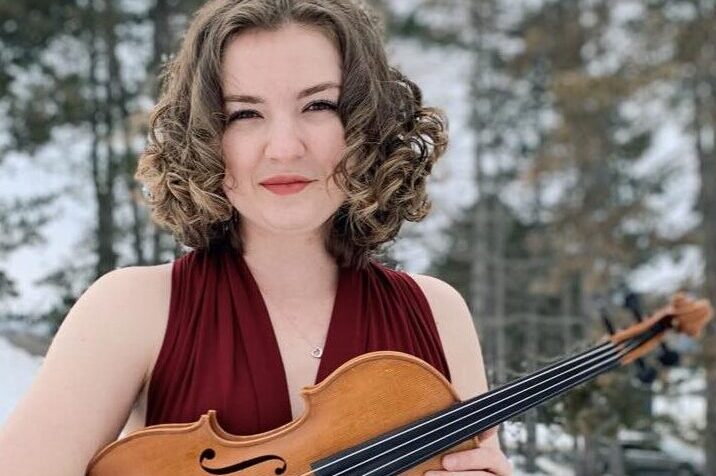 Allison Quade
Violin
Allison Quade is currently a first-year graduate student working toward her Master of Music in violin performance with Hal Grossman at the University of Oregon.  She received her Bachelor of Music from Ithaca College in 2022. 
 Born and raised in Northern Virginia, Allison is the child of two musicians, so she has been surrounded by music since birth.  She fell in love with the violin at a young age, and it is still her greatest passion.  She has been concertmaster of both the Ithaca College Symphony Orchestra and the University of Oregon Symphony Orchestra.  Allison is passionate about making music in collaboration with others, whether that's as a member of an orchestra or in a chamber setting.  Allison also is an advocate of musicians' wellness, both physical and mental, and believes strongly that healthy musicians are the best musicians.  This belief is reflected in her teaching philosophy, which centers around using mindfulness to create more awareness while playing our instruments.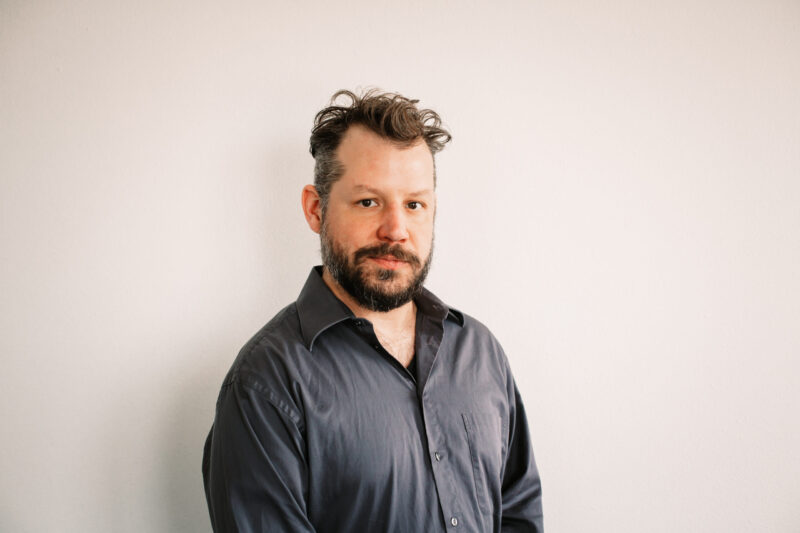 Kevin Davison
Guitar
Kevin was born and raised in Newark, Delaware. With encouraging parents who are fans of Motown, Soul, and Rock & Roll, he caught the music bug early. He started playing guitar as a child, and began studying seriously as an early teen. In high school he participated heavily in the school's performing arts
department, while also studying music theory privately with his choir director. He then went on to major in classical guitar at the University of Delaware. While there he also studied jazz and folk guitar, and taught guitar lessons at the school's Community Music Program and at a private music studio in Elkton, MD.
Kevin first came to Eugene in 2007 on a trip with a college friend, and fell in love with Oregon immediately. He moved here soon after, and shortly after that met the renowned guitar maker Ralph Novak of Novax Guitars. He began working for Novax, and with Ralph's guidance learned the craft of guitar making. Since then he has built dozens of guitars for the company, as well as a few personal builds and countless repairs and setups for customers throughout the region. All the while, he has performed as a
founding member of three different bands, and has toured up and down the west coast.
Kevin lives in South Eugene with his partner Carrie, and their two adopted cats, Zuul and Ash. Together they enjoy running, hiking, camping, skiing, and long road trips (the cats usually stay at home). Kevin and Carrie play music together, and also enjoy acting in independent films with their local filmmaker
friends.
Voice and Early Education Instructors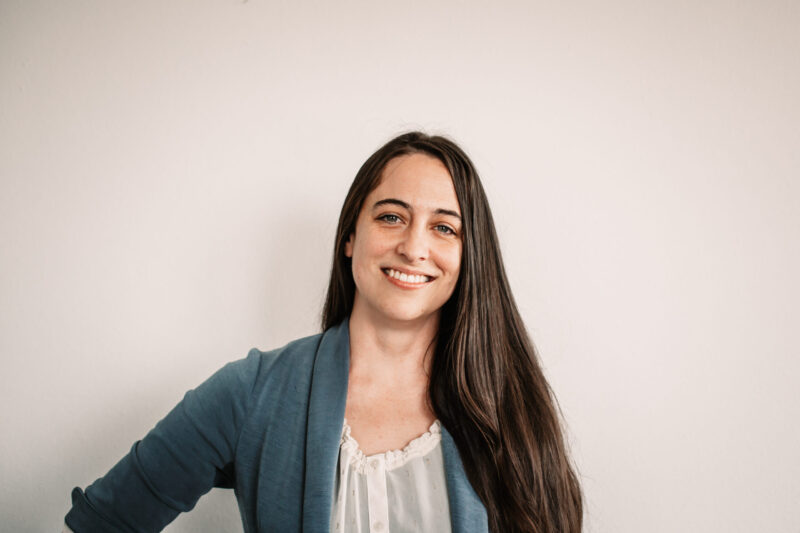 Jamie Smith
Voice | Early Education | Piano Exposure
"Elemental music is never just music. It's bound up with movement, dance and speech, and so it is a form of music in which one must participate, in which one is involved not as a listener but as a co-performer."  – Carl Orff
As a mother of four, Jamie brings insight and skills into teaching young children that parents can appreciate. Combined with her passion for singing and choral music, her experience working in early childhood education makes for a comfortable, fun and memorable experience for her students. Holding a firm belief that all young children possess innate musicality, she strives to nurture a child's curiosity about music, so that their curiosity may grow into a more sustainable interest over time. 
A classically trained vocalist under the tutelage of Grammy award-winning mezzo-soprano Milagro Vargas, Jamie enjoys singing everything from German lieder and Italian and French arias, to jazz, blues and bluegrass. For two years she sang alto for the University of Oregon Chamber Choir under the direction of internationally-acclaimed conductor Sharon J. Paul, which included a summer tour where the choir won first place in the 2019 Grand Prix of Nations in Gothenburg, Sweden. She has sung as a chorister in the annual Oregon Bach Festival for both UO's Chamber Choir and the Stangeland Family Youth Choral Academy. Outside of her strong background in choral and solo singing, she has also dedicated time to learning the clarinet, guitar, ukulele and piano.
Jamie is currently a student at the University of Oregon's School of Music and Dance where she studies classical voice and choral music education. She began pursuing her Bachelor of Music in Music Education in 2007, but chose to pause her studies after her first child was born in 2009. After dedicating her time to raising four beautiful children, she has returned to her degree with an expected graduation date of June 2023. For leisure, Jamie enjoys hiking, board games with her children, Aquascaping, crocheting, writing poetry, reading, and taking naps with her cat, Blue.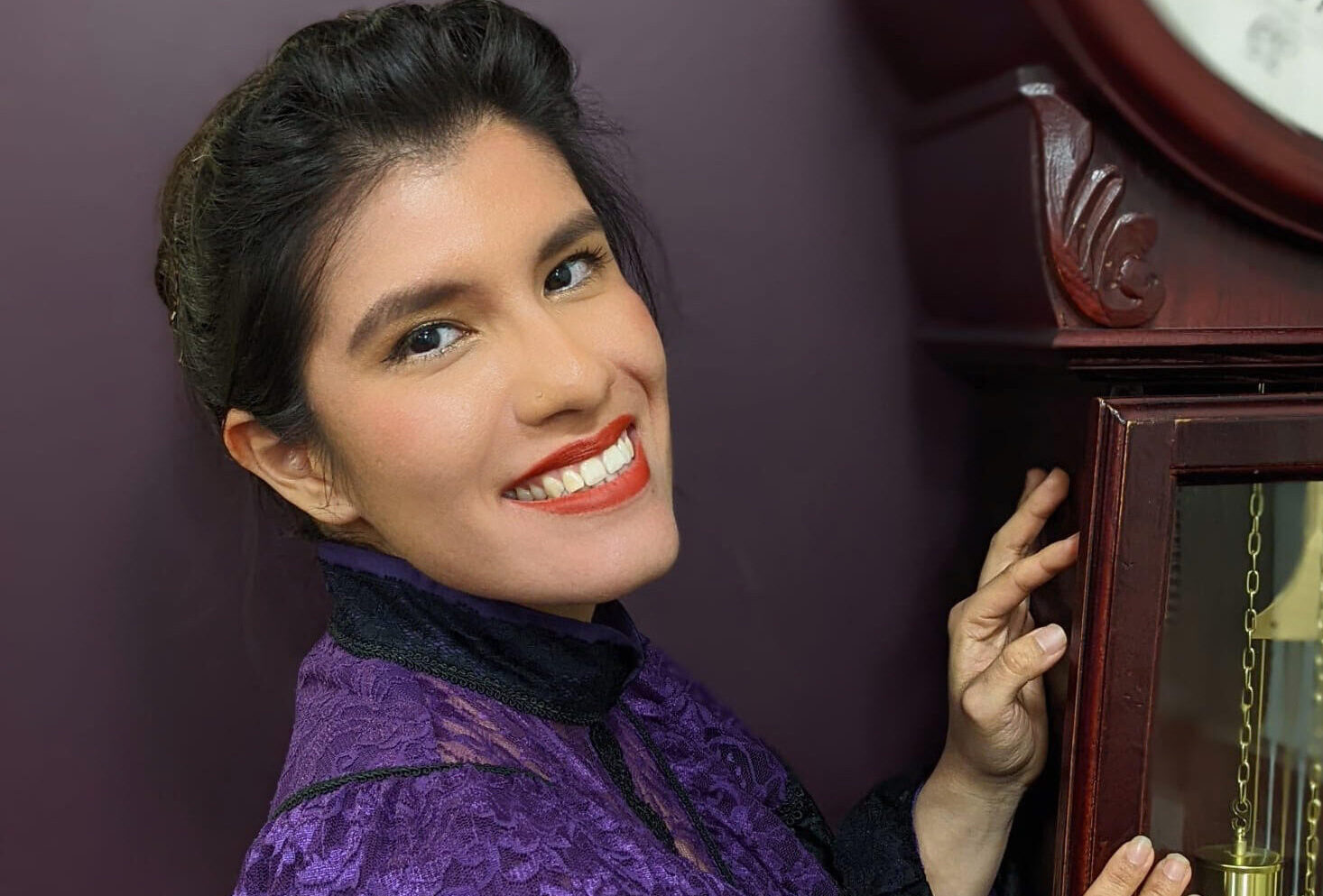 Paula Alva Garcia
Voice
Paula Alva Garcia (soprano) started her music education in Trujillo, Peru with the renowned soprano Martha Perez. She participated in numerous recitals and concerts and received several master classes. In 2017 she came to the United States to study with Dr. Jeanie Darnell at FGCU. She played the role of Berta in "The Barber of Seville" in Trujillo in 2018 and has also been a soloist with the Symphonic Orchestra of Trujillo many times. She has participated in several performances in and out of school and she was also an active member of Opera Naples (Florida). Currently she is studying for a master's in music performance at the University of Oregon under the guidance of Dr. Camille Ortiz, where she performs with the Opera ensemble and has GE duties.
Taylor Colburn
Early Education
I started a job at a childcare center right out of high school, knowing I was good with children but I did not realize that was just the beginning of the journey of my lifelong passion. I stayed at the center for two years while slowly working on my associates degree for early childhood education at LCC. After this center I continued looking for a school to call home, when I happened across a reggio emilia-inspired center that was just opening in Springfield. I stayed at that school for another two years as a substitute director and lead infant room teacher.  I was one short term away from my associates when I realized that my goal was to continue education on my bachelor's (and on and on)- so I quickly switched to an early childhood education program at EOU. I left the school to work on my bachelor's- still searching for the school I wanted to call home.  Shortly after this transition I had my first child in 2018. I dropped out of the program once, for two terms while I adjusted to motherhood. I got back into the program, had my second child where I stayed at home with my children while I finished up my bachelor's online. To get my fill of teaching in the meantime I have taught Music Together for one year, which was challenging and terrific. 
I am a lifelong learner, researcher and passionate teacher who sees incredible value in the knowledge that our children hold. Their insights into the world help me see it a different way and I learn along with the children each day.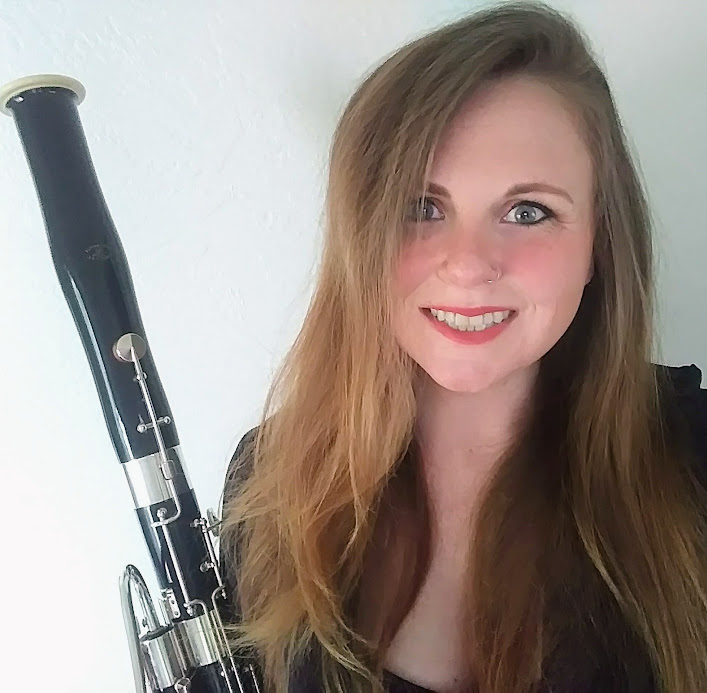 Kelly Cunningham
Bassoon
Kelly Cunningham was born in Reno, Nevada and raised in Arlington, Texas. The daughter of a guitarist and granddaughter of a pianist, she was introduced to the tantalizing world of music from the start. However, it was at the age of 12 when the unique and emotive
quality of the bassoon would captivate her almost entirely for decades to come. Kelly is a classically trained bassoonist and educator with equal passions for performing traditional works and pushing the envelope of bassoon expectations. She earned her doctoral degree at the University of Oregon (2022), masters at the University of Idaho (2018), and bachelors at the University of Nevada, Reno (2015), under the instruction of Steve Vacchi, Javier Rodriguez, and Eric Fassbender, respectively. One of Kelly's favorite projects upon completing her DMA lecture was studying and performing Axeman for solo bassoon by Anna
Meredith – a piece that requires plugging the bassoon into an amplifier to emulate an electric guitar rock solo. She enjoys creating music for
bassoon with loop pedal and amplification in her solo endeavors. In the traditional realm, she holds a position as a bassoon fellow with
Orchestra Next and has recently performed with the Women's Choral Society and the Siletz Bay Music Festival. She is also thrilled to be working with composers in the area on new chamber and opera works.
As an educator, Kelly regularly adjudicates All-State auditions for areas of Nevada and Oregon, coaches young musicians in the PNW, and has maintained a private studio of bassoonists of all ages. Kelly wholeheartedly believes that everyone is creative and deserves a safe space to explore and nurture their personal creativity. It is her goal to help students from one point to the next in their creative journeys by inspiring confidence and providing the tactile tools necessary for success.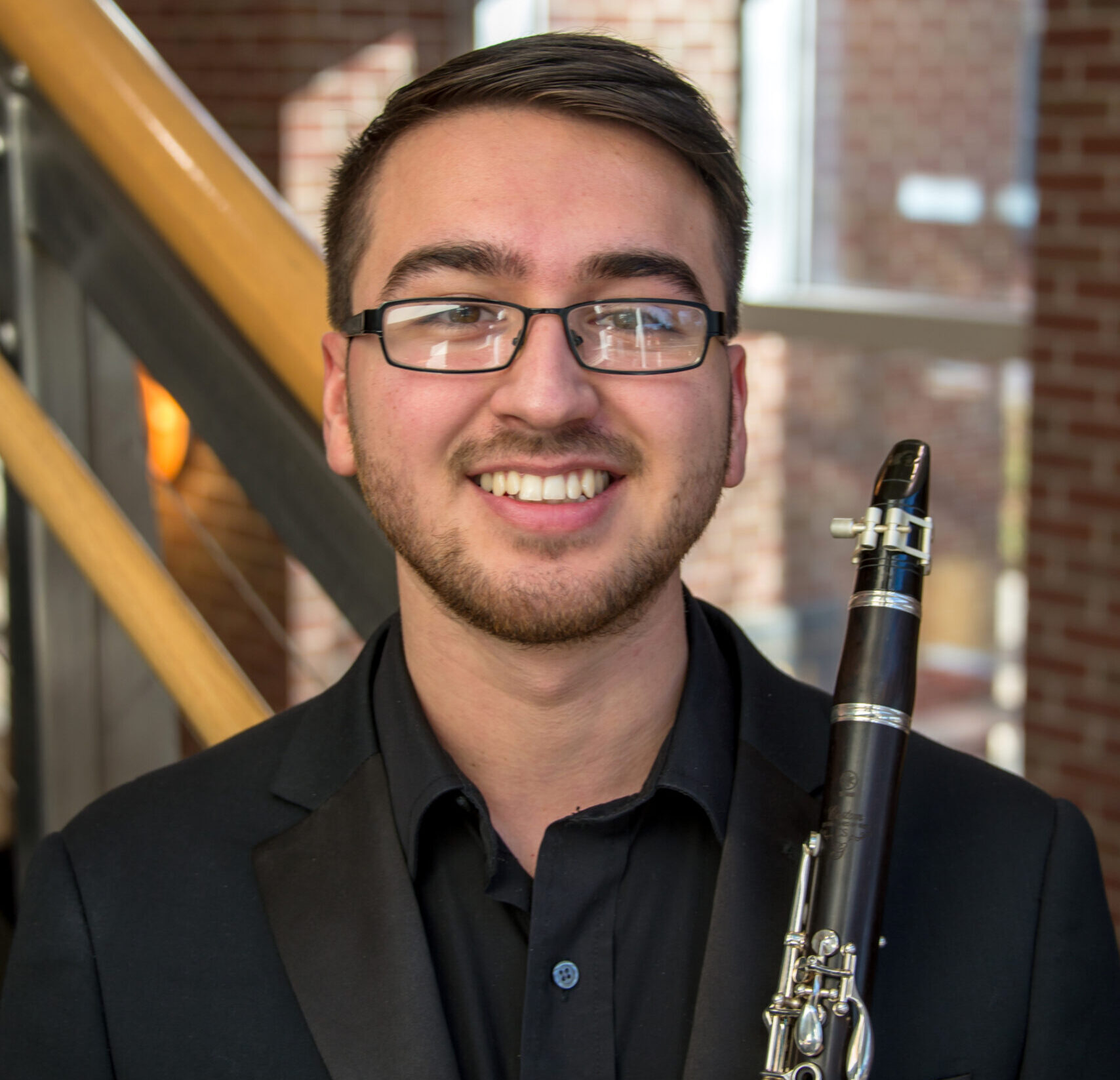 Anthony Aguayo
Clarinet
Clarinetist Dr. Anthony Aguayo has "the musical and personal ideas to really be one of the next great voices on the clarinet scene," according to Stephanie Zelnick, associate professor of clarinet at the University of Kansas. Anthony holds a Doctor of Musical Arts degree in Clarinet Performance from the University of Oregon where he served as Graduate Instructor of Clarinet from 2018-2022. He also holds Master of Music and Bachelor of Music degrees from Colorado State University and Eastern New Mexico University, respectively. Dr. Aguayo's primary teachers include Drs. Wonkak Kim, Wesley Ferreira, and Jennifer Laubenthal. 
 Dr. Aguayo is an active performer, pedagogue, and scholar. Anthony has been invited to perform at numerous ClarinetFest®️ Conferences hosted by the International Clarinet Association and will be performing a set of unaccompanied Latin American works at the 2023 conference in Denver, CO. He has given over 20 premieres of new works throughout his career including "Time and Space" for two clarinets by GyungEun Lee which he performed with Wonkak Kim. Anthony strives to program works by living composers from underrepresented communities; his area of specialty is focused on chamber works by Latin American composers. 
 Alongside saxophonist, Jessica Dodge-Overstreet, Dr. Aguayo co-founded Chyornii & Dorado. As an active duo, they recently completed a tour of Northern Nevada and California; this tour culminated in a performance at ClarinetFest®️2022. The duo has performed recitals at the University of Oregon and has been highly sought after for local performances in the Eugene area. The duo has also  been invited as Guest Artists at Portland State University and Oregon State University. The Chyornni & Dorado Educational Outreach Program has visited middle and high schools as well as retirement communities throughout the Eugene community with the goal of enriching our community through music. Anthony and Jessica have a vision to expand the repertoire for this ensemble and together they have commissioned many new works that can be heard on their debut album, Black and Gold. The album was released in November of 2019. Dr. Aguayo is a founding member of the Emerald City Trio and Ultraviolet Winds, two Eugene based chamber ensembles that strive to perform for and serve our community.
At the University of Oregon, Anthony served as the Graduate Instructor of Clarinet. He taught applied lessons to a large portion of the clarinet studio with students majoring in clarinet performance, music education, general music, and non-music majors. He also taught the clarinet techniques course for music education students and coaches various undergraduate chamber music ensembles. Teaching the next generation of musicians is one of his greatest passions and he strives to inspire, support, and encourage all who study under him. Many of his former students have achieved high placements in the New Mexico and Colorado All State Orchestras and Bands as well as regional honor bands. Additionally, many of his students have been accepted to prestigious music schools for undergraduate study, such as the Eastman School of Music and the Manhattan School of Music.
For more information, please visit anthonyaguayo.com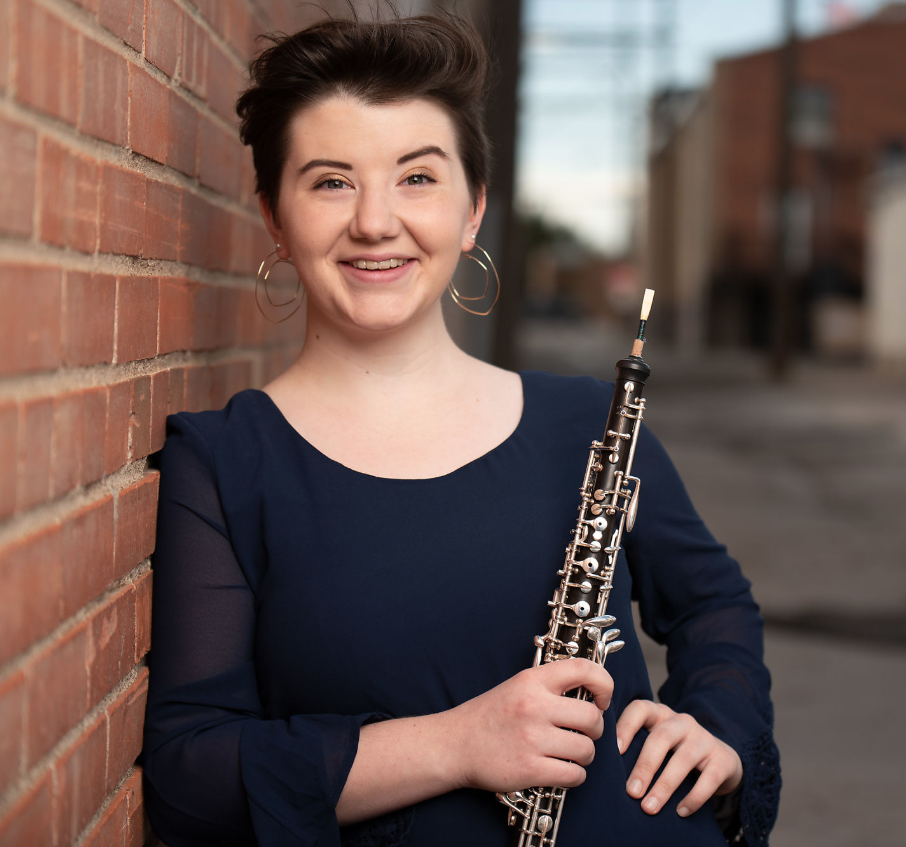 Rebecca Keller
Oboe
Originally from Colorado, Rebecca began playing the oboe in 8th grade after encouragement from her band director to switch from the flute. Since then, Rebecca has built a love for classical music and performance. While so much of the oboe repertoire comes from the Baroque era, she also enjoys working on new compositions and expanding her knowledge of extended techniques. 
Rebecca earned her Bachelor of Arts degree from Luther College in Decorah, Iowa where she travelled abroad to Vienna, Austria with the Luther College Symphony Orchestra and Spain with the World-Famous Luther College Concert Band. Rebecca earned her Master of Music in Oboe Performance at the University of Northern Colorado and where she played with both the Early Music Ensemble and Contemporary Ensemble, as well as the Longmont Symphony Orchestra.
Rebecca is currently finishing her Doctoral degree in Oboe Performance at the University of Oregon where she assists with the oboe studio in reed making and teaching lessons. She currently plays with the UO Orchestra and a Reed Quintet (oboe, bassoon, Bb clarinet, bass clarinet and alto saxophone) at the university, works with Oregon Mozart Players, teaches private oboe students, and has been a member of Orchestra NEXT. Rebecca's teachers include Lisa Brende-Martin, Dr. Heather Armstrong, Dr. Laura Medisky, Dr. Euridice Alvarez, Timothy Gocklin, Melissa Peña and Dr. Dieter Koch.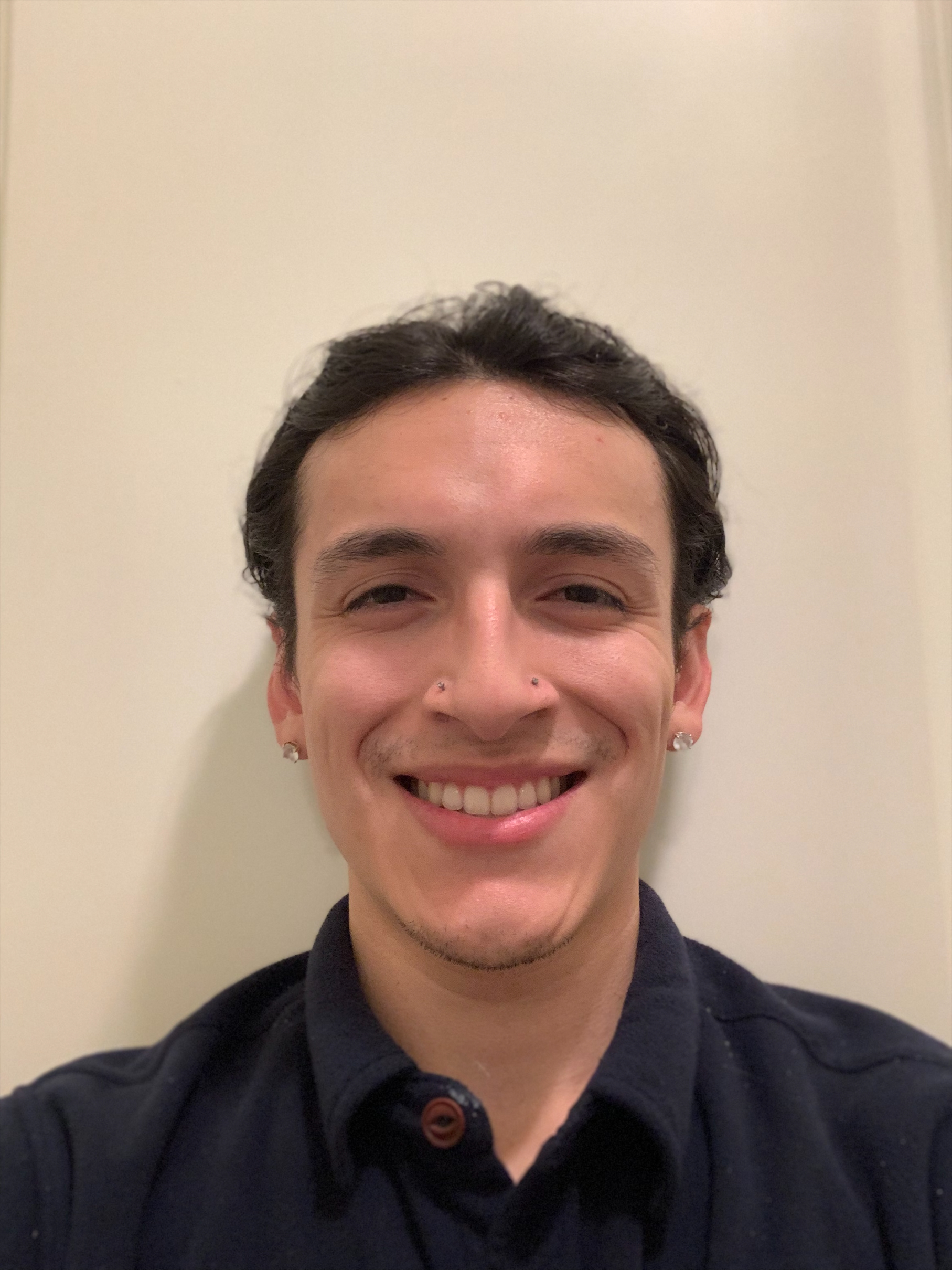 Jason Villa
Saxophone
Jason's interest in music sparked in elementary school when he decided to enter a talent show to impress his classmates by playing the guitar. To learn music, he sent letters back and forth with his grandfather in prison until he switched to saxophone in middle school. In he participated in district and county honor bands for 3 consecutive years as a jazz baritone saxophonist and was also the bass clarinetist for Redlands Youth Symphony in 2018. He now plays saxophone under the direction of Dr. Idit Shner at the University of Oregon and is pursuing his bachelor's in music education with a focus in band. He has participated in numerous groups including the Oregon Wind Symphony, saxophone quartets, and saxophone ensembles. In addition to that, Jason is also the president, director, arranger, and guitarronista of UO Los Fandangueros, a group dedicated to sharing regional Mexican music with the community.
Jason believes that anybody who loves music is capable of making it; and is committed to teaching his students the skills that they need to make the music that they want to play. His favorite genres are mariachi, soul, progressive metal, and orchestral. Aside from music, Jason is also a chef at a restaurant and spends his minimal free time playing competitive video games online with friends.
Discover your relationship with music.
Through private music lessons, group classes, summer camps or early education, begin your journey today.  Inquire about your first lesson or joining a class.  We are proud to serve Eugene, Springfield and Lane County.